Over the summer Scott Spitzer Photography covered a unique "Firefighter for a Day" corporate team building exercise at Randall's Island in New York City. Every year, various CEOs, business executives and community leaders are brought together to experience innovative team-building experiences via the FDNY's state-of-the-art training facilities.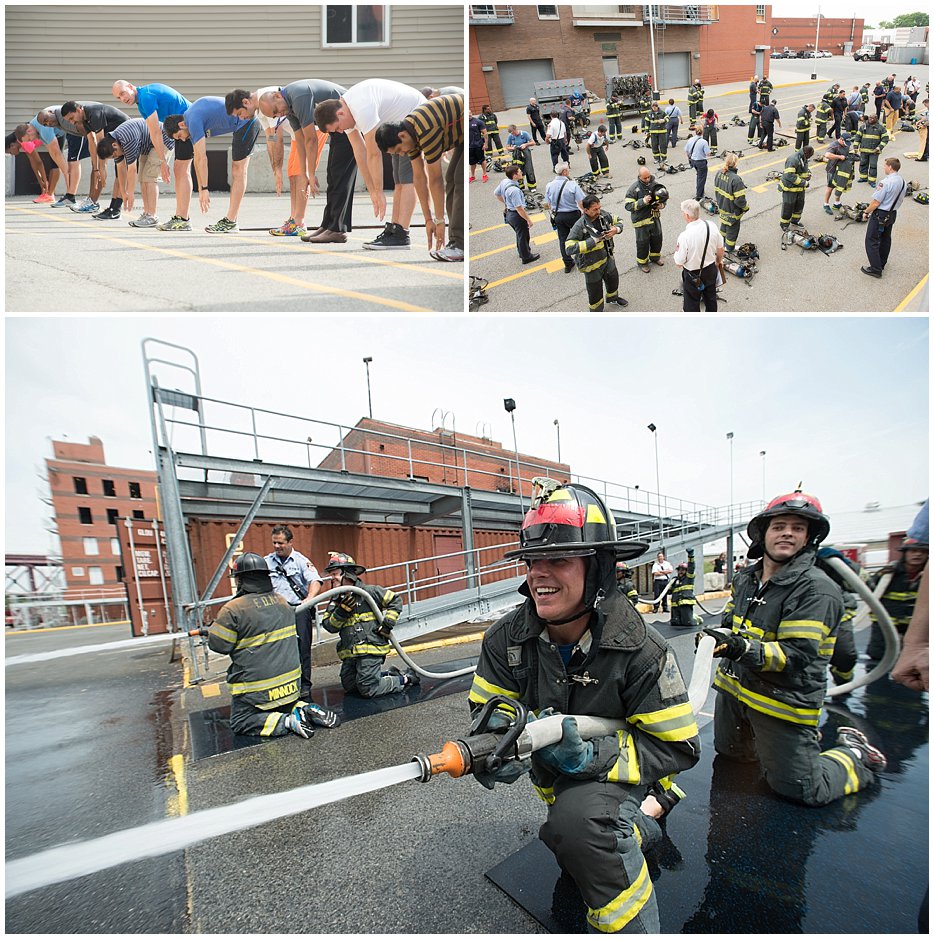 Over the course of the day participants learned about safety, gear, search and rescue, pumper truck operation and hose control, and then applied the training to five different stations. The most intensive scenario involved the students navigating through a dark building in full gear, culminating with a simulated burn which they had to extinguish.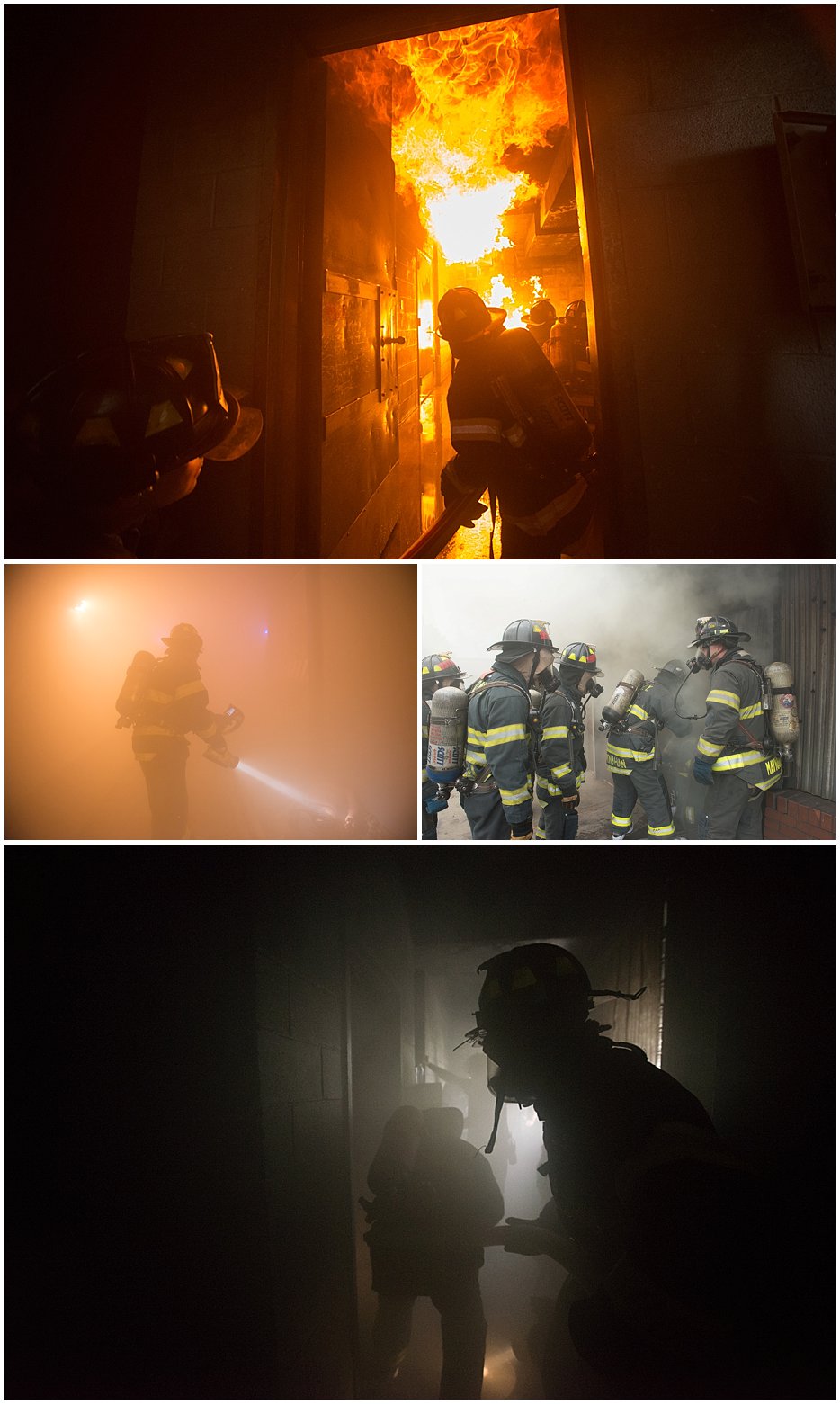 Since I knew this would be an action-packed shoot, I took the opportunity to experiment with mounting a GoPro video camera to the top of my digital SLR camera. This gave me, and the client, a different perspective and a first hand glimpse into the training involved for firefighters.