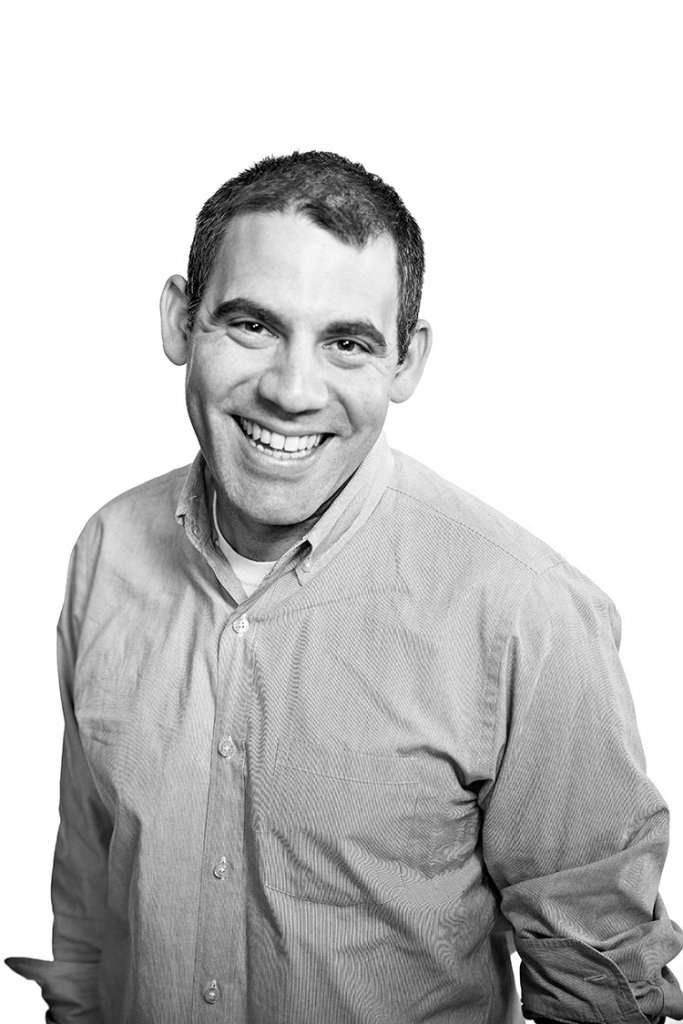 Scott, Owner & Principal Photographer
Scott has spent the past 15 years photographing events throughout the region. He uses his technical photography skill set in conjunction with his creativity to produce dramatic imagery that is sought after by design and publishing professionals, marketing managers, event planners, public relations executives and creative agencies. Several notable clients over the past few years include Bacardi, Ferrari, Macy's, Qatar Airways, Rolex and Samsung.
Scott graduated from the Biomedical Photographic Communications program at Rochester Institute of Technology in 1999 and then spent 7 years as a photojournalist for the Department of Defense. Now, as an event and corporate photographer, Scott and his team have gained notoriety throughout the region for providing outstanding client service, unique event imagery and high-end video production.
Scott Spitzer Photography is a member of the Philadelphia Convention and Visitor's Bureau, the American Society of Media Photographers (ASMP) and is a fully insured company.
Scott Spitzer Photography offers:
Full event coverage with low-light capabilities
Available for local and destination events, conferences and trade shows
Same day quotes and last minute coverage
Real-time image sharing for social media
Rapid turnaround "teasers" for social media and press dissemination
Video production including GoPro and aerial camera motion services
Professional staff with complete liability and workers compensation insurance
Brae, Associate Photographer
Brae graduated from Covenant College where she studied english literature and photography. Upon graduation she spent a year in China teaching English and creating environmental portraits of the people she met there. She now makes her home in Philadelphia where she's owned her wedding photography studio for the past five years. Brae's wedding work has been published in The Knot and New Jersey Bride magazines and some of her recent clients for Scott Spitzer Photography include Clear Channel Airports, CSE and Harvest PR.
Carlos, Associate Photographer
Carlos has been an event photographer in the tri-state area since 1998 and recently received the Bride's Choice award for demonstrating excellence in quality, service, responsiveness and professionalism within the wedding industry. Carlos's photography career began with a 12 year run as a photojournalist for the Air Force and Department of Defense at McGuire Air Force Base where he photographed military events, mid-air refueling flights, deployments, training exercises and studio portraits. Many of Carlos's images have appeared in publications both locally and internationally, and some of his recent clients for Scott Spitzer Photography include Fox Chase Cancer Center, Savoya Local, InStyle Magazine and University of Pennsylvania.
Hieu, Associate Photographer
Hieu's passion for photography started early; having received his first camera upon graduating high school, he took his Canon and ran it through the ringer until enrolling in a black and white photography class at the Community College of Philadelphia. He then acquired a Bachelor's Degree for Film and Media Arts from Temple University and has been photographing weddings and events around the tri-state area ever since. When not capturing the precious moments at a wedding or the detailed layouts and individuals mingling at events, you can often find Hieu taking photos of landscapes, cars, and uniquely lit portraits throughout Philadelphia. Some of Hieu's recent clients for Scott Spitzer Photography include Aspen Insurance, Boston Consulting Group, Sbarro, Fishman Public Relations and Rolex.
Inna, Associate Photographer
Inna received a Bachelor of Art degree in Photojournalism from Temple University in 2008. Since then, she has been photographing weddings, corporate events, live music shows, dance performances and portraits. Her work over the years has appeared in various publications including Philadelphia Weekly, Philly.com, Philadelphia City Paper and Philadelphia Inquirer. Some of Inna's recent clients for Scott Spitzer Photography include University of Pennsylvania and BMF Media.
Matt, Associate Photographer
Matt received an A.S.T (Associates of Specialized Technology) from Antonelli Institute in Philadelphia in 2006, and he currently operates a photographic studio in the city. His fine art work has also been exhibited in museums and galleries across the United States. Additionally, he has an approachable personality and the ability to put subjects instantly at ease. Some of Matt's recent clients for Scott Spitzer Photography include University of Pennsylvania, University of Denver, and Brooks Brothers.
"Scott is definitely my go-to guy for event photography. Whatever the program entails or venue challenges may present, he always manages to get the shots we need. Scott has an incredible eye and special ability to capture the overall essence of an event through his work. Aside from being incredibly talented, he's extremely professional and a pleasure to work with." -Jamie, Director of Donor Events, Fox Chase Cancer Center

"Scott Spitzer Photography has worked with us on many corporate events. They're professional, responsive, friendly, and most importantly – our clients love their work! Scott and his team's capabilities range from classic event photography featuring venue and guest shots, to event photography requiring tech-friendly adaptations. We can always count on them to provide the photography solution our client needs. Everyone from the planner to the guests feels comfortable and reassured when Scott and his team are behind the camera!" -Meg, Creative Services Manager, GEP Destination Management

"Going outside of our market, we were concerned about being able to find a photographer who could deliver the high quality and creative eye we expect. Scott Spitzer Photography was referred to us by another university, and we are so thankful that we hired Scott. He listened to what we wanted to achieve, and created incredible images that were beyond our expectations." –Nancy, Director of Marketing, University of Rochester